Success for Lozania Prole novels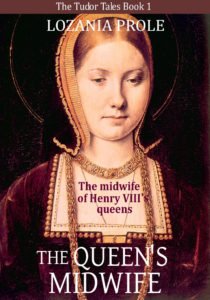 The new ebook editions of Ursula Bloom's historical novels written under the pen name Lozania Prole are enjoying great success with readers.
The House of Tudor and Tudor Tales series in particular have found a keen readership on Amazon, with titles frequently appearing in the bestselling charts for Biographical Fiction and Biographies of Royalty.
Ursula's first novel as Lozania Prole was Our Dearest Emma, which began as a hugely popular newspaper serial and then became a bestseller in book form.
Her Tudor novels, blending fact and fiction, are perennial favourites, and many more will be reissued as ebooks by Wyndham Books in 2020.