Fruit on the Bough by Ursula Bloom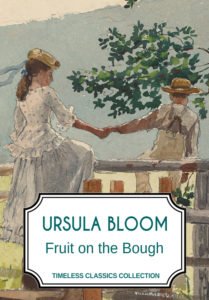 The poignant story of a loving sister and her reckless brother, in the early years of the last century. An acutely-observed tale about the dangers of overbearing love.
Praise for Ursula Bloom: '… with every book she adds something to her reputation.' Daily Telegraph
Loyal Jill has always put the needs of her brother, Tristram, before her own. But the sacrifices she makes for him lead only to tragedy.
Fruit on the Bough by Ursula Bloom from Amazon UK
Fruit on the Bough by Ursula Bloom from Amazon.com
Fruit on the Bough by Ursula Bloom from Amazon AUS