Lovely Shadow by Ursula Bloom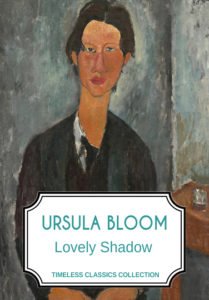 Hugo Blair's dreams for his future are dashed by a stern father. Could the reason be connected to the death of Hugo's mother in childbirth? Another perceptive, moving novel from 20th century bestseller Ursula Bloom.
'She has always been able to tell a story.' Everyman
Hugo has always felt a passionate calling to a life at sea. But his father forces him into the family tea importing business. Monotonous office routine and setbacks in love are both bitter blows to the youth.
Does James Blair's cold-hearted attitude stem from the death of his beautiful young wife? Despite Hugo's pleas, James refuses to talk about the past, so her death remains a mystery.
A holiday starts Hugo on a surprising journey of romance and self-discovery. Will the secret of the lovely shadow that is his mother finally be revealed to him?
More praise for Ursula Bloom:
'Ursula Bloom writes in a delightful way, with a deep understanding of human nature and a quick eye for the humorous things in life.' Cambridge Daily News
'Vividly entrancing.' Scotsman
Read Lovely Shadow by Ursula Bloom now (from Amazon UK)
Read Lovely Shadow by Ursula Bloom now (from Amazon.com)
Read Lovely Shadow by Ursula Bloom now (from Amazon AUS)