The Painted Lady by Ursula Bloom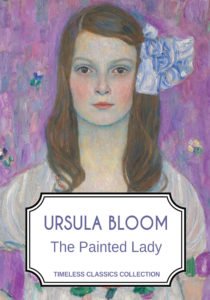 Madeline Robinson leaves an idyllic countryside upbringing for the vibrant Soho of the early twentieth century. A bittersweet coming of age novel by bestselling author Ursula Bloom.
Praise for Ursula Bloom: '… a deep understanding of human nature and a quick eye for the humorous things in life.' Cambridge Daily News
A tragic accident puts an end to Madeline's happy childhood in a small country town. She leaves her old life to join her mother's Italian family in London's busy and chaotic Soho. Madeline is soon battling against her domineering grandmother and mother, and their plans for her future. As she struggles for independence from her overbearing family, will one of three very different men offer a way out of her situation?
More praise for Ursula Bloom:
'… with every book she adds something to her reputation.' Daily Telegraph
The Painted Lady by Ursula Bloom from Amazon UK
The Painted Lady by Ursula Bloom from Amazon.com
The Painted Lady by Ursula Bloom from Amazon AUS