Ursula Bloom on Desert Island Discs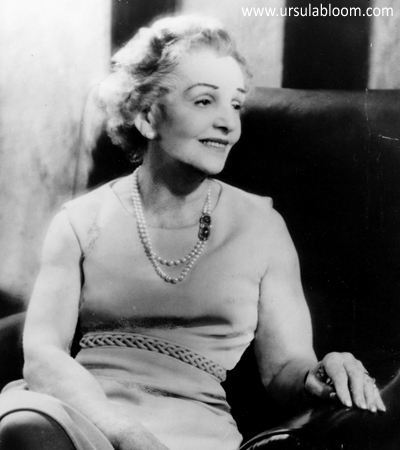 Ursula Bloom was Roy Plomley's guest on BBC radio's Desert Island Discs on Monday 14th November 1960.
As her favourite track, the author chose Message to the Empire (25 December 1939) by HM King George VI. She picked the Book of Common Prayer to take with her to her desert island, and, as her luxury, writing materials.
Sadly, only 5 minutes of the programme exists, but you can hear it on the BBC's Desert Island Discs website.
Hear Ursula Bloom on Desert Island Discs (opens a new window)